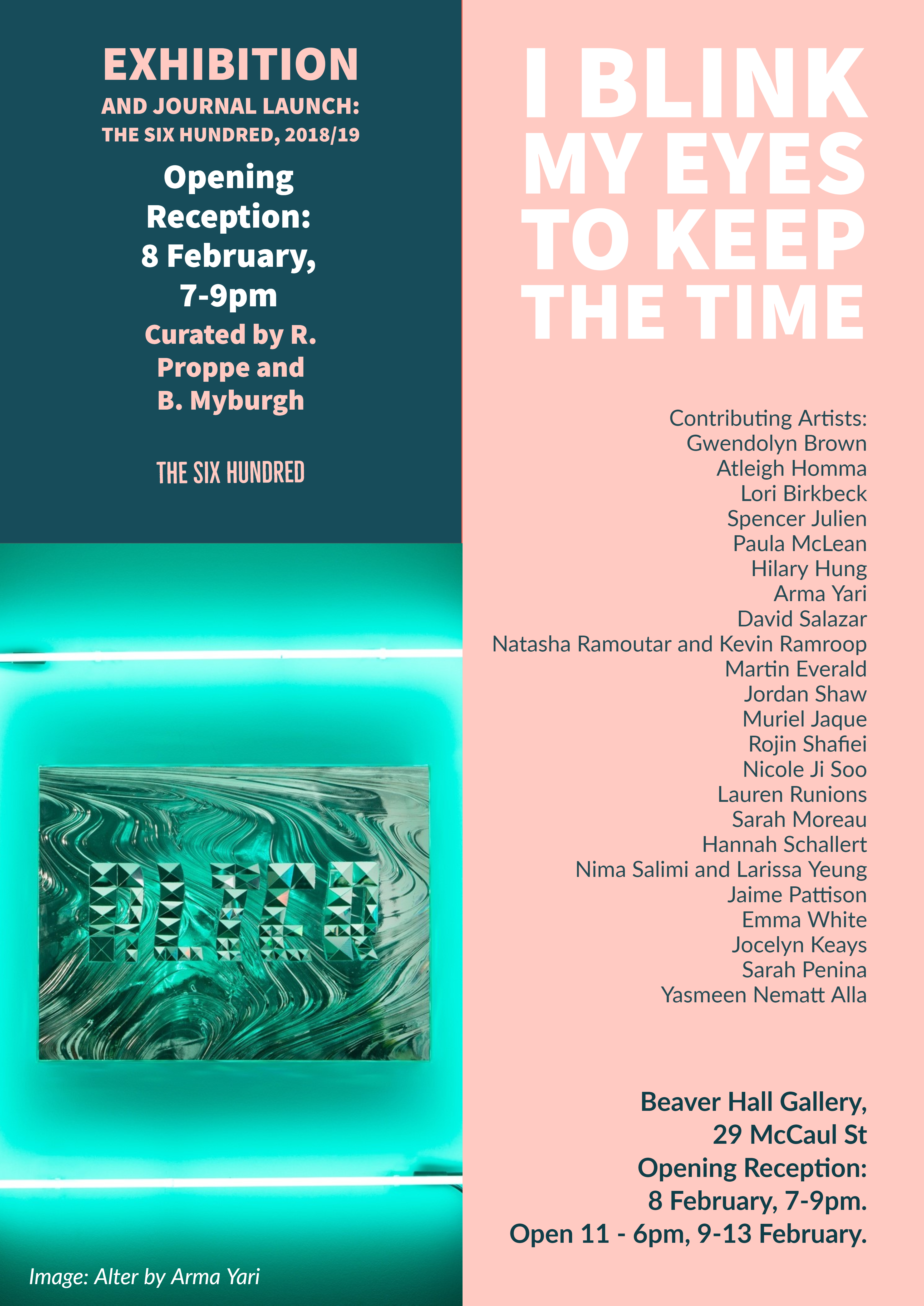 I Blink My Eyes to Keep the Time
"This juried group exhibition presents student and emerging artists whose work engages with the concept of time.
How can passing time be represented? Can moments be preserved or captured? The concept of time can be incorporated into the work itself, through a focus on process or performance, or through media works that engage with visions of the past, present, and future."
Opening reception at 7 PM, February 8th, 2019.
On display from 11 AM - 6 PM, February 9th - 13th, 2019.
Facebook Event Page